I am a big fan of the Futility Closet. The blog run by Greg Ross is absolutely awesome and the trivia, puzzles, and oddities never disappoint.
Futility Closet is a collection of entertaining curiosities in history, literature, language, art, philosophy, and mathematics, designed to help you waste time as enjoyably as possible.

About Futility Closet
They also have a great weekly podcast "featuring forgotten stories from the pages of history", "surprising and curious tales from the past and (…) lateral thinking puzzles".
This week, Futility Closet presented an unbelievable story about the Astor Place Riot. I didn't know about it and I have now so many questions! Why hasn't this been made into a movie yet?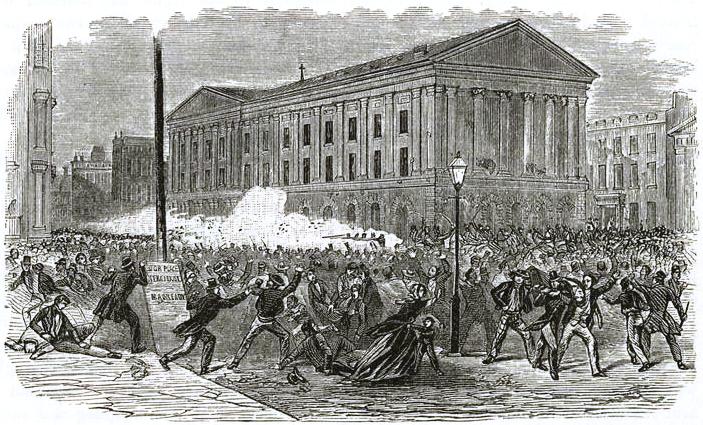 The second-bloodiest riot in the history of New York was touched off by a dispute between two Shakespearean actors. Their supporters started a brawl that killed as many as 30 people and changed the institution of theater in American society. In this week's episode of the Futility Closet podcast we'll tell the story of the Astor Place riot, "one of the strangest episodes in dramatic history."
Highly recommended.